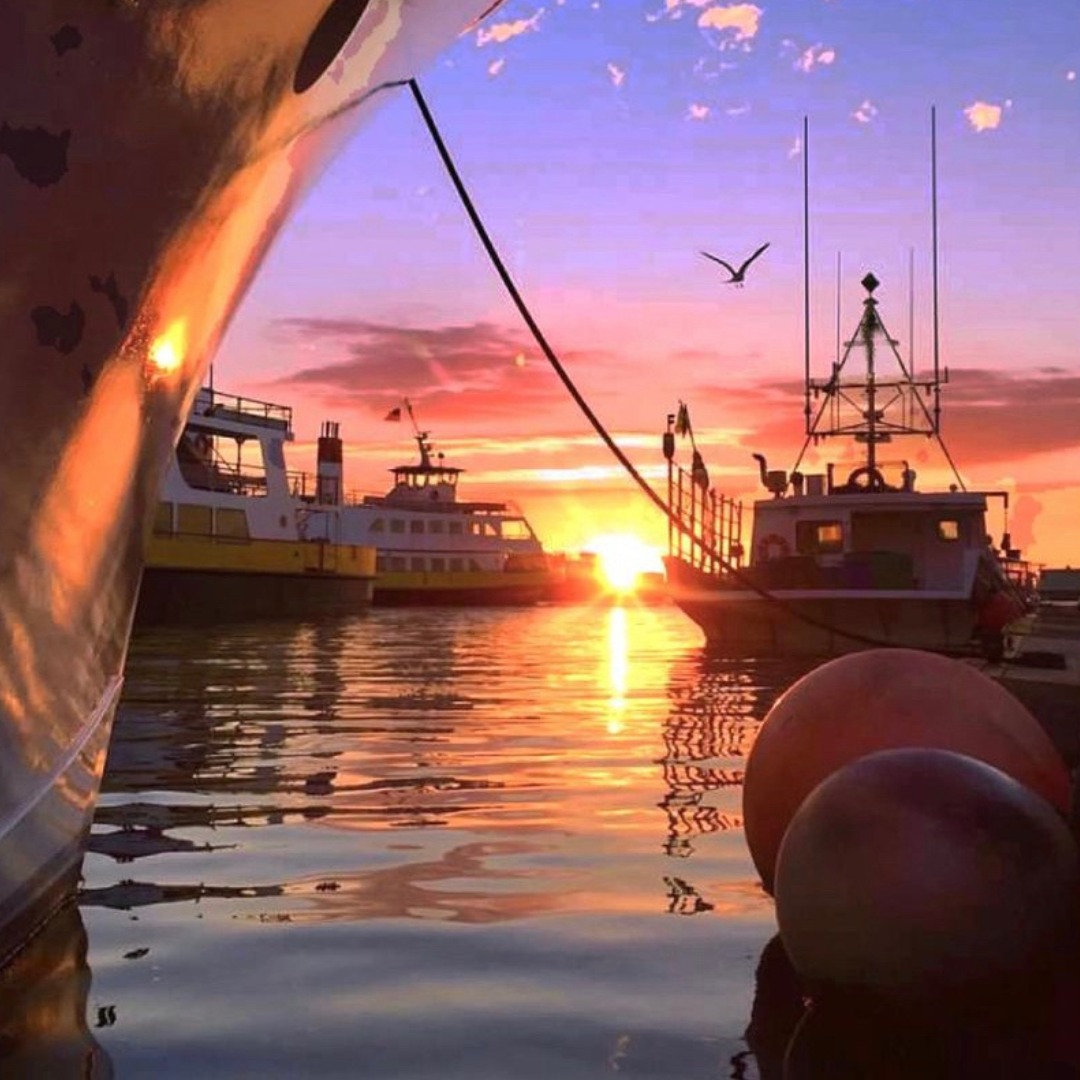 Summer is coming! And for all the high school and college students out there, the summer season brings great weather, sunshine, and a much-deserved break from pesky academic activities.
It also means it's time to think about summer jobs. Yes, you could look for a gig as a lifeguard, a nanny, a barista, or even as a caddy at a golf course. Or….
Picture the perfect summer day: out on the water of beautiful Casco Bay, the breeze blowing through your hair and the sunshine on your face. Now imagine this was your everyday routine – not just as a visitor, but as an integral part of Casco Bay Lines.
From deckhands to ticket and freight agents, CBL offers a range of part-time and full-time seasonal roles. You'll gain invaluable insights into marine operations and safety protocols. Additionally, the job offers a chance to develop interpersonal skills and thrive in a collaborative team environment, as you meet passengers from diverse backgrounds and work alongside coworkers with a similar thrill for adventure. Whether you're passionate about the maritime industry or simply seeking to spend the summer working outdoors, a season with Casco Bay Lines is sure to be a rewarding experience.
We're always looking to employ energetic and enthusiastic individuals who work well with others, with the goal of providing safe, friendly and reliable service to our customers. If this sounds like you, and you're age 16 or up – you can find instructions to apply on the career page here on our website.
So, if you're a high school or college student (or maybe you're a parent of one), add CBL to your list when you're applying for that perfect summer job! This just may be the perfect opportunity to learn valuable skills, earn some great cash, and make some unforgettable summertime memories.
See you on board!