Summer is finally here, which means it's almost time to take to the water with 98.9 WCLZ and some of our favorite bands for the return of our Cruising Casco Bay Concert Series! If you ask us, there's no better way to enjoy the sunset in Portland than aboard the beloved Bay Mist, with the salty breeze in your hair, a drink in your hand, and great live music playing around you. We look forward to it all year long! 
This summer the series kicks off on July 20th and runs for five Thursday evenings between July and August. Ticket holders should plan to board at 6:30 pm, and we set sail at 7 for a two-hour cruise, before returning to the terminal at 9 pm. Insider tip: outside food is not only allowed but encouraged! Pack a picnic and bring a friend! We'll have the drinks covered, with a cash bar on board.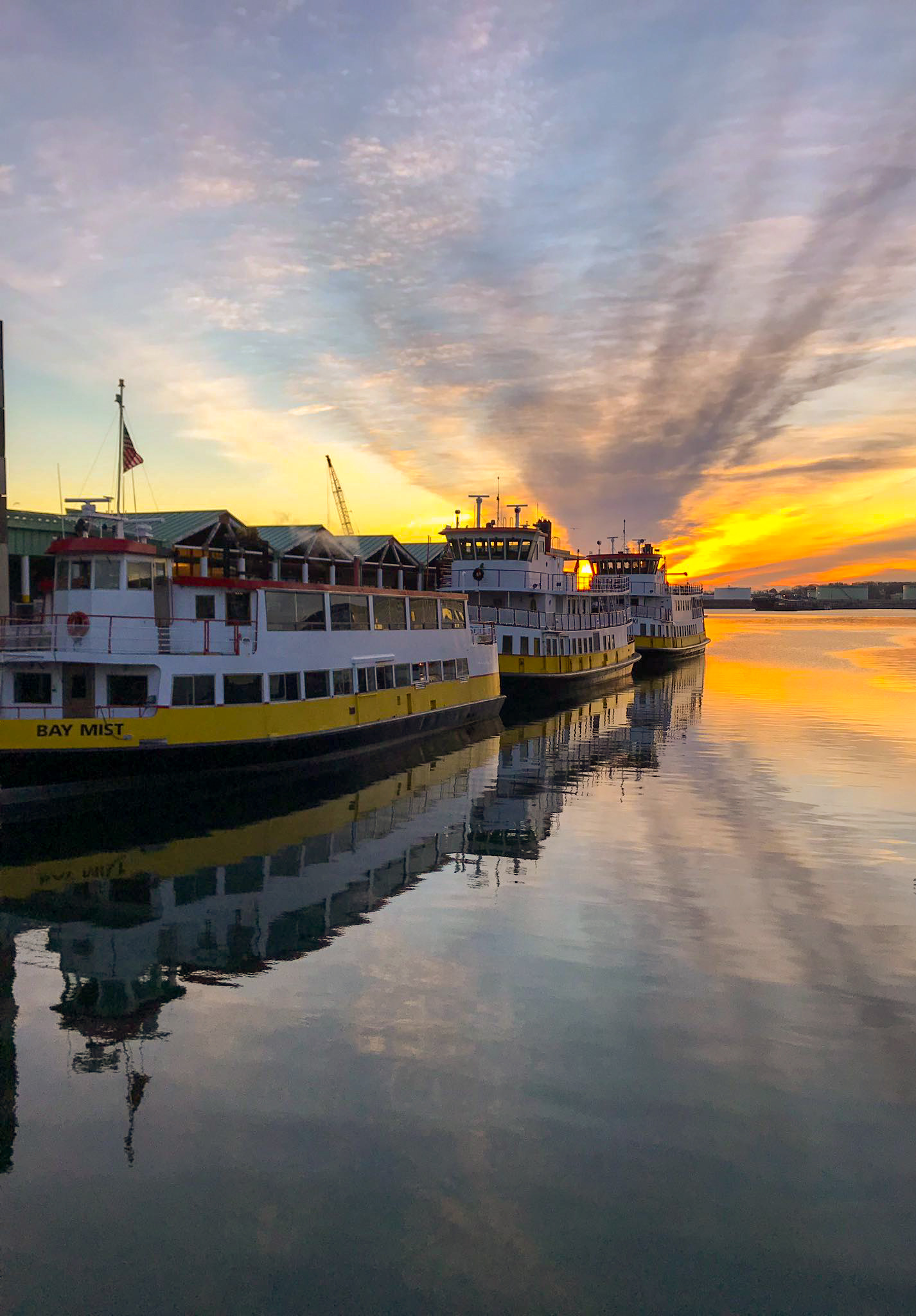 The bar offerings will be better than ever this year thanks to our sponsor, Three of Strong Spirits! In addition to our full bar, you'll find Three of Strong's two canned cocktails – Stormy Night and Maine Mojito, plus our very own Three of Strong specialty kegged cocktail! The Casco Cooler, a refreshing lemon-tea half-and-half cocktail with Stone Pier Rum, makes for easy sipping as you're singing along!  
Tickets are on sale now! You can get yours at cascobaylines.com/cruisingconcertseries/ or at the ticket window in the terminal. All tickets are $25, and all guests must be over 21. Every show will be happening rain or shine!  
This year we are thrilled to have three returning artists on the lineup! Pete Kilpatrick, Gina and the Red Eye Flight Crew, and Kenya Hall Band all put on fantastic shows last summer, and we are excited to have them playing the Bay again this summer. We'll also be welcoming Spencer Albee and Dominic Lavoie to the series, and know they'll both deliver shows you won't want to miss.  
Thursday, July 20th, returning singer-songwriter Pete Kilpatrick will kick off the concert series! Pete is a Maine-based singer-songwriter with a loyal following throughout New England. His music pairs perfectly with a sunset sky over the water!  
Thursday, July 27th Spencer Albee takes to the Bay Mist! A fixture in Portland's music scene, Rolling Stone called Spencer a "21st Century master in the lost art of Beatlesque hooks." We're pretty sure that means you'll be hooked after one song! If you're not already!   
On Thursday, August 10th, Gina and the Red Eye Flight Crew will bring down the house (or should we say boat?) with their crowd pleasing set. This nine-piece collective knows how to get funky!  
On Thursday, August 17th, Dominic Lavoie will have you moving along to the music as you cruise through the Casco Bay. This multi-talented musician has a distinct sound with psychedelic leanings that we know you'll love. 
On Thursday, August 24th, we'll welcome Kenya Hall Band back to the Bay Mist. Last year, she and her seven-piece band had everyone on their feet all night! We know she'll get the crowd moving again this year with her performance!  
No matter which show (or shows!) you choose to join us for, the series is guaranteed to deliver five great nights on Casco Bay, with two hours of sweet, Maine music. We hope to see you on board! 
Many thanks to 98.9 WCLZ for helping us put the series together year after year!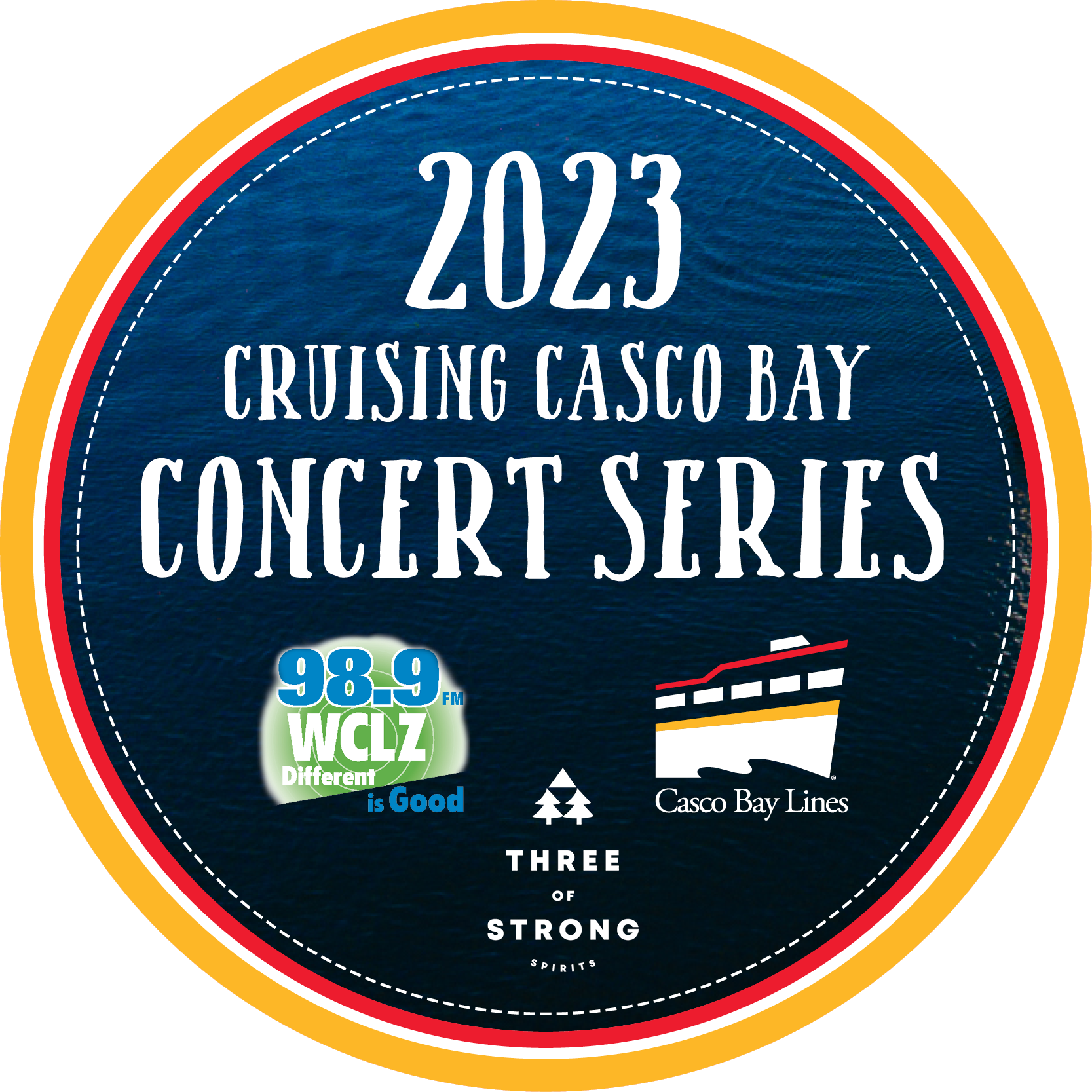 PS: If you're thinking about planning a private event on Casco Bay, the concert series is a great chance to take the Bay Mist for a spin and test the waters! The Bay Mist is available for private charter and can accommodate groups of up to 250. You'll find all the need-to-know info on chartering the Bay Mist here: https://www.cascobaylines.com/maine-boat-charters-groups/private-charters/