A native of Marysville, Ohio, Robin King grew up on a farm – miles and miles from any nearby body of water. In spite of her landlocked upbringing, Robin always felt a love for and curiosity towards the ocean. She actually visited Portland during a class trip in 8th grade and went on to enroll at the U.S. Merchant Marine Academy (USMMA) in 2018.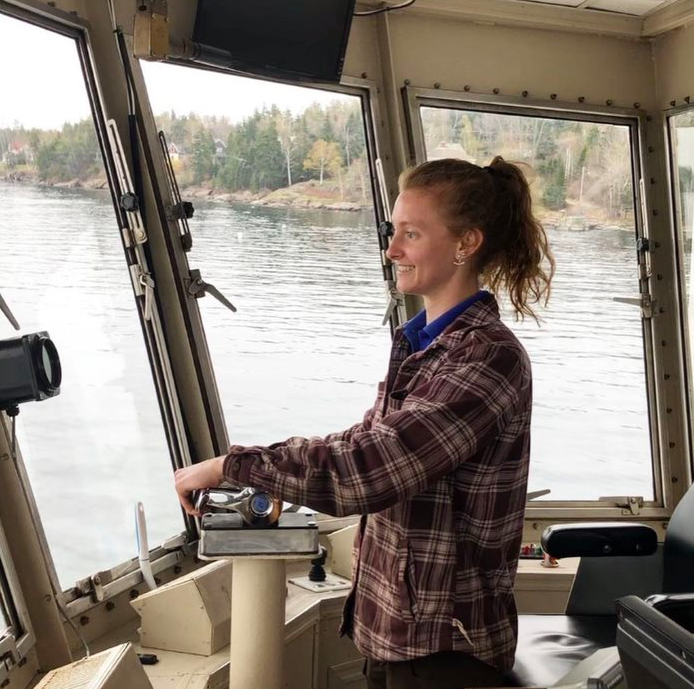 Now in her junior year, and searching for her next internship, Robin stumbled upon a LinkedIn post about Casco Bay Lines' plans to build a battery-powered ferry. Concentrating her studies in marine engineering, Robin was intrigued and excited by the possibility of getting to learn more about the construction process. With a few fond memories of visiting our port in the back of her mind, and three years under her belt at USMMA, Robin found herself heading back to Casco Bay for a match made in internship heaven!
Up early and on the boats by 7am, her tasks are ever changing, depending on what the day brings. She's onboard to assist in the engine rooms, tracking systems, running preventative maintenance, or "trying to learn the new online maintenance software," Robin says with a laugh. She also shadows other maintenance technicians when they come aboard for oil changes or other tune-ups, trying to absorb as much information as possible and always being on the lookout for where else to lend a helping hand.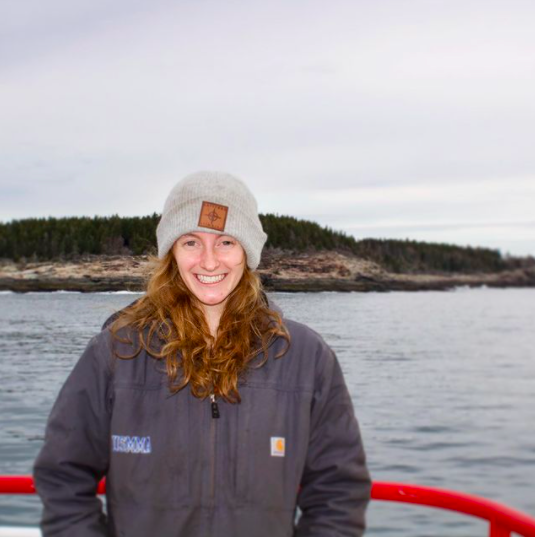 This hands-on approach and love for problem-solving is Robin's favorite aspect of marine engineering. Curious, we asked if she always knew she wanted to pursue this line of work. "It wasn't really intentional," Robin explains. She's always enjoyed working with her hands and is drawn to more tactile hobbies. When she was little, she wanted to grow up to be a baker (a hobby she keeps up to this day!) It was her innate desire to be near water that made marine engineering a natural fit. While studying at USMMA, Robin has spent ample time on the water and even traveled the world – assisting onboard military sea tankers in Japan, San Diego, and Singapore.
Off the water, Robin heads home to Brunswick and spends her downtime exploring local restaurants, hiking nearby trails, and has even climbed to the summit of Mount Katahdin! Still, she can't stay away from the water for too long – Robin admits that she just ordered a paddleboard and is eagerly waiting for it to arrive in the mail.
After her internship wraps this July, Robin may find her way back to Maine yet again. Depending on what job offers await her following graduation next year, she's hopeful that she may get to live in Maine while deep-ocean sailing and traveling the world. As for her time at Casco Bay Lines? "I've really appreciated having the opportunity to intern in such a calming and fun environment, and to work with so many people who are willing to take the time to teach me the systems and show me the ropes," Robin expresses.
We're so happy you found your way back to Maine, Robin! Thank you for all your help. We can't wait to see what adventures you take on next.