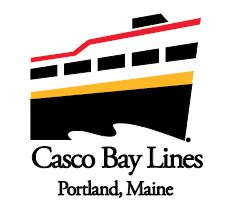 FOR IMMEDIATE RELEASE
March 9, 2021
*PHOTO ATTACHED: Preliminary Exterior Vessel Rendering*
MEDIA CONTACT
Jessica James
207-852-1304
moc.s1701211744mmocw1701211744ollef1701211744gnol@1701211744aciss1701211744ej1701211744
Innovative Battery Technology Powering New Peaks Island Ferry Will Cut Carbon Emissions in Casco Bay
The Casco Bay Island Transit District's Board of Directors Concludes Three-Year Design Process with Vote to Proceed to Construction of New Vessel
PORTLAND, Maine – Following a vote of the Board of Directors, Casco Bay Island Transit District (Casco Bay Lines) will soon begin construction of a long-awaited new ferry to service Peaks Island. Using innovative battery technology, the ferry will be powered by a diesel-electric hybrid propulsion system in lieu of a conventional diesel mechanical propulsion system, making Casco Bay Lines one of the first public passenger ferry systems in the United States to fully utilize such technology and eliminating up to 800 metric tons of CO2 emissions annually.
Since identifying the need to replace the Machigonne II, the passenger and vehicle ferry currently servicing Peaks Island, Casco Bay Lines has secured $16.3M in funding, conducted a three-year design process and held more than fourteen public meetings to construct a new vessel. During their meeting on February 25, 2021, the Board reviewed the proposed final vessel design and voted to authorize the District's President and General Manager to execute a contract with a qualified shipyard selected to construct the new Peaks Island Vessel. The vessel was designed by Elliot Bay Design Group in close coordination with Casco Bay Lines staff, and with guidance from a Vessel Advisory Committee and feedback solicited from the public.
The brand-new vessel will increase the number of vehicles that can be carried to and from Peaks Island from an average of 10 per trip to 16, enhance passenger safety through an improved vessel layout, allow for side loading at the Portland terminal, and will feature modern fixtures and finishes.
Charging while docked in Portland, and operating in battery-powered mode whenever possible, the new propulsion system will eliminate up to 800 metric tons of CO2 emissions annually. It will also dramatically improve both the passenger and community experience by significantly reducing exhaust fumes, excessive engine noise and vibrations found on other vessels. The system will be provided by ABB, a leading global technology company selected through a competitive RFP process.
"This new vessel will transport vehicles, freight and hundreds of thousands of passengers between the mainland and Peaks Island every year for the next 30 years," said Hank Berg, General Manager of Casco Bay Lines. "We are incredibly excited to be updating our aging fleet with something designed and equipped to meet current and future needs of the District. Our customers increasingly view the sustainability of our operations and the stewardship of Casco Bay as important components of our service, in addition to reliability, safety and comfort. The hybrid-electric propulsion system will significantly reduce carbon emissions over the life of the vessel and provide a clear environmental benefit for our region."
In part because of its alignment with federal, state and local goals related to modernizing transit systems and reducing their climate impact, the new vessel and propulsion system has received support from U.S. Senators Susan Collins and Angus King, Congresswoman Chellie Pingree, the Federal Transit Administration (FTA), Maritime Administration (MARAD), the Governor's Office of Policy Innovation and the Future, Maine Department of Transportation, City of Portland, PACTS (MPO) Policy Committee, Greater Portland Council of Governments, Maine Clean Communities, Friends of Casco Bay and the Island Institute.
Casco Bay Lines was awarded nearly $4 million in 2020 for the propulsion system, including $3.2 million in competitive grant funding to procure the technology through the FTA's Passenger Ferry Grant program, and $750,000 through the Maritime Administration (MARAD) Maritime Environmental and Technical Assistance (META) Program to go towards various components of the project. Casco Bay Lines will work with MARAD to assess efficiency data and do additional testing and reporting on the hybrid engine and battery charging systems for use by others in the maritime industry.
"Momentum for lower carbon footprint ferry operations continues to grow worldwide," said Bruce Strupp, Senior Account Manager, New Build, ABB Marine & Ports. "ABB is honored that its integrated electric, digital and connected solutions are being considered integral as more and more U.S. operators replace obsolete vessels to match regulatory and societal demands."
The contract for vessel construction will be awarded to a shipyard following a competitive bidding process. It is Casco Bay Lines' hope to have the new vessel in operation by the end of 2022. More information is available at www.cascobaylines.com/about-us/project-information/fleet-evaluation-project/.
###
About Casco Bay Lines: Casco Bay Island Transit District (CBITD), also known as Casco Bay Lines, operates passenger, vehicle and freight service year-round. Casco Bay Lines ensures that passengers have safe, dependable and reliable transportation, and is considered the "lifeline" for the residents of the islands. Casco Bay Lines' ferries transport more than one million passengers, 35,000 vehicles and over 500,000 pieces of freight annually. Casco Bay Lines also delivers the U.S. mail and transports island students to and from Portland. More at cascobaylines.com.