It's nearly here – summertime! And, as the weather warms up, Mainers know exactly what to do. We head to the water. Some may prefer lakes and ponds, or a trip to Old Orchard Beach. Here at Casco Bay Lines, we are boat people. Summer in Maine just isn't complete without some time spent on a boat, soaking in the sunshine with the wind whipping through your hair and a cooler full of cold beverages. Some might say that it's a way of life.
However, if you saw our post a little while back about just how much work goes into owning and maintaining a boat (of any size), then you know that we realize it's not for everyone. Don't worry – we've got you covered!
Most people know Casco Bay Lines as Portland's iconic ferry system—yellow, red, and white boats that transport people to and from the islands 365 days a year. But if you're planning how best to spend your precious summer days, and a boat ride is on the wish list, we think that a Casco Bay Lines cruise might be just the thing to get yourself, your kids, or your friends visiting from out of town into a boat and on the water this summer.
And it gets better. We love summer so much that we've packed the agenda this season with a ton of great options.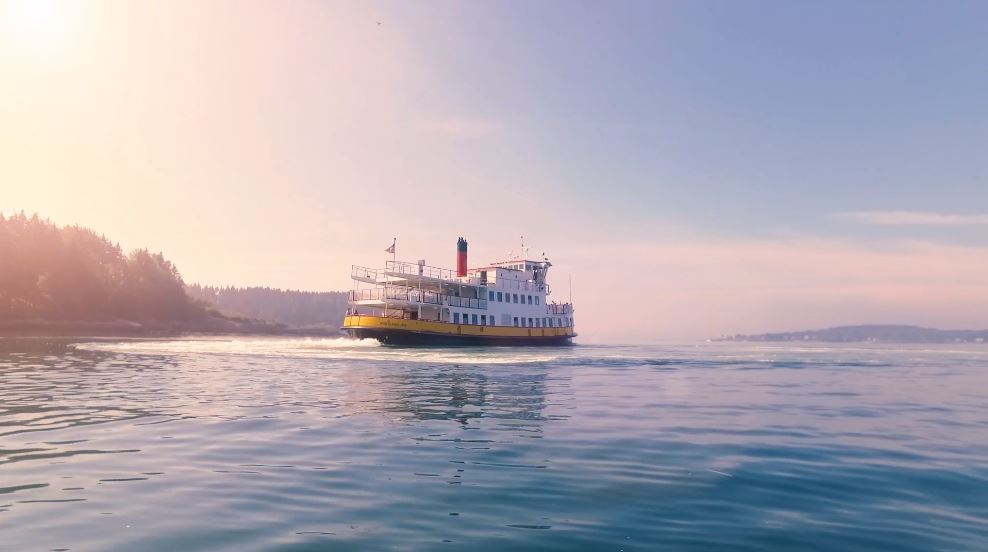 The Mailboat Run cruise offers a unique chance to experience Maine's rugged coastline onboard a true working boat. The mailboat delivers freight of all shapes and sizes to the island communities year-round, and we think this trip is one of Portland's best kept secrets.
Interested in watching the sun set over Portland with a picnic dinner and a thermos of your favorite beverage? Relax after a day at the beach on the Sunset Run.
The Bailey Island cruise is a summertime staple that begins June 22nd for the season and is the perfect way to spend a whole day out on the water! Listen as the captain narrates the history of Casco Bay while you cruise past lighthouses, forts, and island cottages. Enjoy a 2-hour layover to explore Bailey Island or to grab lunch at Cook's Lobster & Ale House before getting back on board.
And that's just the start – we've got even more cruise options for those ready for a summer adventure. Just choose your cruise, pack a bag with refreshments of your choosing, sunscreen, and an extra layer, grab your ticket at our terminal located on the Maine State Pier, and come aboard!
We hope you all enjoy the beautiful gift that is summer in Maine!